Theatre HD Live in Cinema 2016-2017:
The Theatre
City:
Kursk
Cinemas:
Cinema 5
Luxor
Dates:
01.10.2016-30.06.2017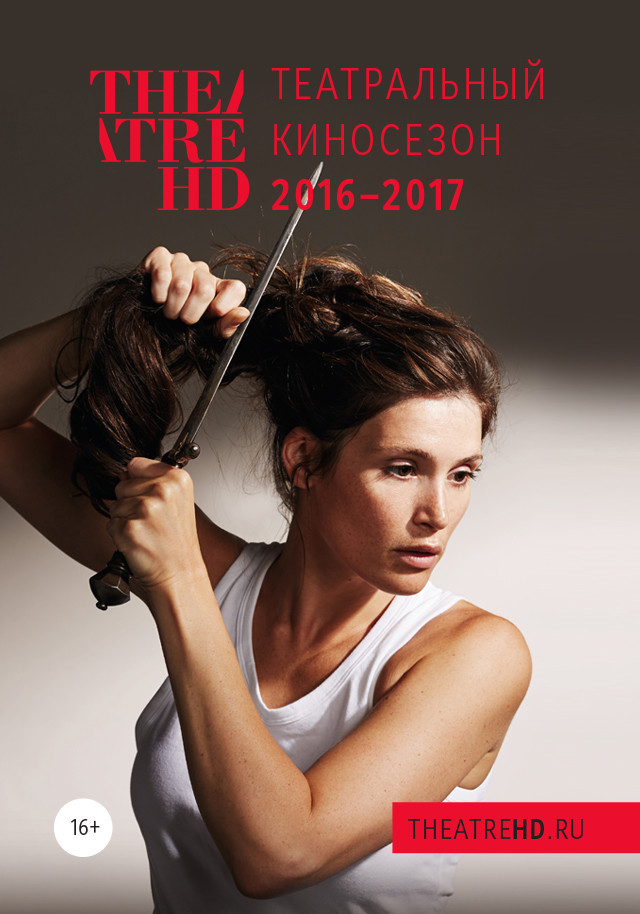 Choose city for details:
Ian McKellen, Benedict Cumberbatch, Kenneth Branagh and the company of La Comédie-Française all feature in the new Theatre HD season ready to be shown across cinemas of Russia.
While the commemorative Shakespearian year is drawing to a close, many of the finest theatres of the world are in no rush to part with the works of the great British playwright. The 2016-2017 Theatre HD season boasts no less than six Shakespeare productions; The Merchant of Venice, Richard II and Measure for Measure from Globe theatre and Cymbeline, The Tempest and King Lear by The Royal Shakespeare Company. Jonathan Pryce embodies Shylock for the Globe, while the great Antony Sher portrays King Lear for the RSC.
On the other hand, The National Theatre is focusing on the 20th century this season, offering fresh takes on some of the period's stage classics with help from some of the best current talent. Gemma Arterton takes on a title role in Berbard Shaw's Saint Joan, while The Affair's Ruth Wilson embodies Henrik Ibsen's Hedda Gabler. Helen McCrory leads the magnificent The Deep Blue Sea, and ever-changing Rory Kinnear slips into the skin of Mack the Knife from the immortal Threepenny Opera. Harold Pinter's No Man's Land features an exciting face-off between true heavy-weights of both the stage and the silver screen, Patrick Stewart and Ian McKellen. Finally, Danny Boyle's Frankenstein, a smash hit featuring Benedict Cumberbatch and Johnny Lee Miller, returns to the screen by popular demand.
In an additional first-time treat for theatre connoisseurs, La Comédie-Française, the legendary Parisian theatre established nearly half a century ago, joins the Theatre HD season with three French-language productions of its own – a French version of Shakespeare's Romeo and Juliet, translated by Victor Hugo's son and two French classics, Edmond Rostand's Cyrano de Bergerac and Le Misanthrope ou l'Atrabilaire amoureux by Molière.
The 2016-2017 Theatre HD season opens October, 4.
Plays