Theatre HD Live in Cinema 2017-2018:
The Theatre
City:
Moscow
Cinemas:
Baltika
Cinema Park Kaluzhskiy
Cinema Park Metropolis
CINEMA PARK Rivera
CINEMA PARK Schelkovsky
COSMIK Yasenevo
Documentary Film Center
Eldar
Five stars on Smolenskaya
Formula Kino CDM
Formula Kino Chertanovo
Formula Kino Europa
Formula Kino Horizont
Formula Kino na Kutuzovskom
Formula Kino na Polezhaevskoy
Formula Kino Praga
GUM Cinema Hall
KARO 10 Schuka
KARO 11 Oktyabr
Karo 4 Vysota
Karo 6 Budapest
KARO 7 Atrium
KARO 8 Kapitoliy Vernadskogo
KARO Ermitazh
Karo Museum of Moscow
KARO Sadovniki
KARO Sky 17 Aviapark
KARO Vegas 22
Kinokvartal Varshavka
Kinokvartal Yasenevo
Kinomax Mozaika
Kinomax Prazhskaya
Kinomax Titan
Kinomax Vodniy
KINO OKKO Afimoll City
Kinostar De Luxe at MEGA Teply Stan
Luxor Vesna
Mori Cinema Kuntsevo
Moskino Fakel
Moskino Iskra
Moskino Molodezhny
Moskino Muzeon
Moskino Polet
Moskino Salyut
Moskino Saturn
Moskino Sputnik
Moskino Vympel
Moskino Yunost
Moskino Zvezda
Philharmonic 2 Concert Hall
Pioneer Cinema
Poklonka Cinema Hall at The Victory Museum
Dates:
01.10.2017-30.06.2018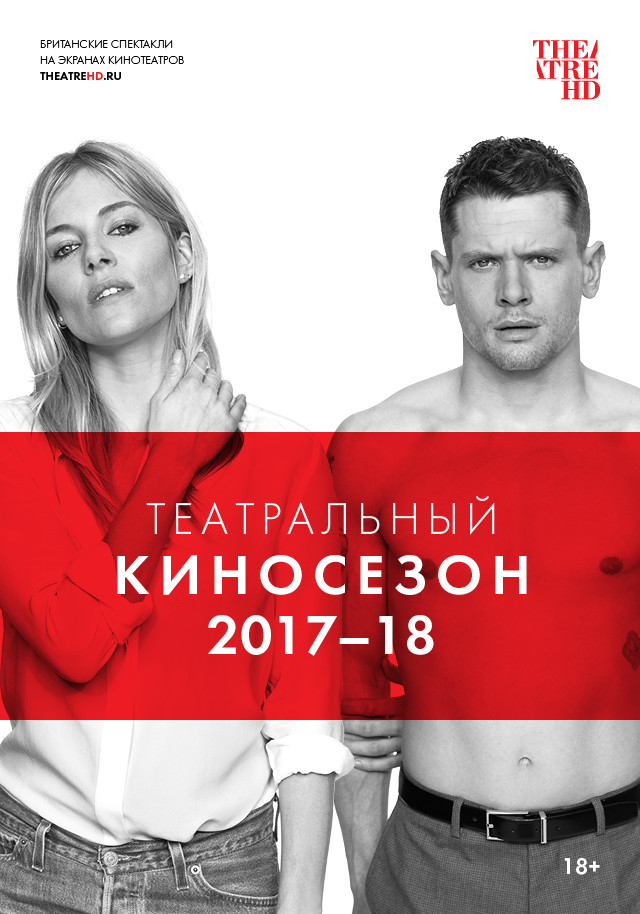 Choose city for details:
Гедда Габлер

Hedda Gabler
Country: Great Britain
Year: 2017
Director: Ivo van Hove
Genre: theatre production
Language: English
Translation: russian subtitles
Time: 2 hours 25 minutes
Возраст: 16+

"I've no talent for life."
Just married. Bored already. Hedda longs to be free...
Hedda and Tesman have just returned from their honeymoon and the relationship is already in trouble. Trapped but determined, Hedda tries to control those around her, only to see her own world unravel.
Tony Award-winning director Ivo van Hove (A View from the Bridge at the Young Vic Theatre) returns to National Theatre Live screens with a modern production of Ibsen's masterpiece.
Ruth Wilson (Luther, The Affair, Jane Eyre) plays the title role in a new version by Patrick Marber (Notes on a Scandal, Closer).
Images