50th Japanese Film Festival
City:
Moscow
Cinemas:
Formula Kino Horizont
Dates:
22–29 November 2016
Partners:
Embassy of Japan in Russia
Japanese Fund
CoolConnections
supported by NHK World TV Channel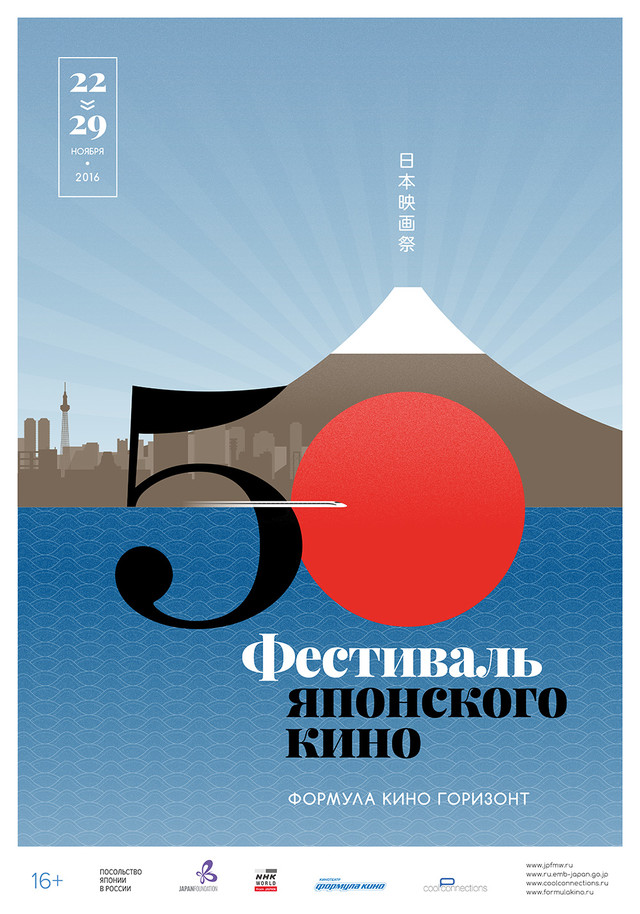 Choose city for details:
Взрывное прошлое

Fukigen na kako
Country: Japan
Year: 2016
Director: Shirô Maeda
Cast: Kyoko Koizumi, Fumi Nikaido, Kengo Kora, Itsuji Itao, Mochika Yamada
Genre: drama
Language: Japanese
Translation: russian subtitles
Time: 2 hours
Возраст: 16+

Kako is a female high school student. She lives at a restaurant run by her family in Kitashinagawa, Tokyo. Unexpectedly, Kako's aunt, Mikiko, suddenly appears. Kako thought her aunt died 18 years ago. Her whole family is embarrassed by Mikiko's appearance due to a past incident caused by Mikiko. Kako is also irritated when Mikiko lives in her room. They spend the summer together.
Images
Schedule:
23 November, Wednesday