New Austrian Cinema
City:
Krasnoyarsk
Cinemas:
Dom Kino
Dates:
20–23 October 2016
Partners:
Austrian Cultural Forum
CoolConnections
supported by RaiffeseinBank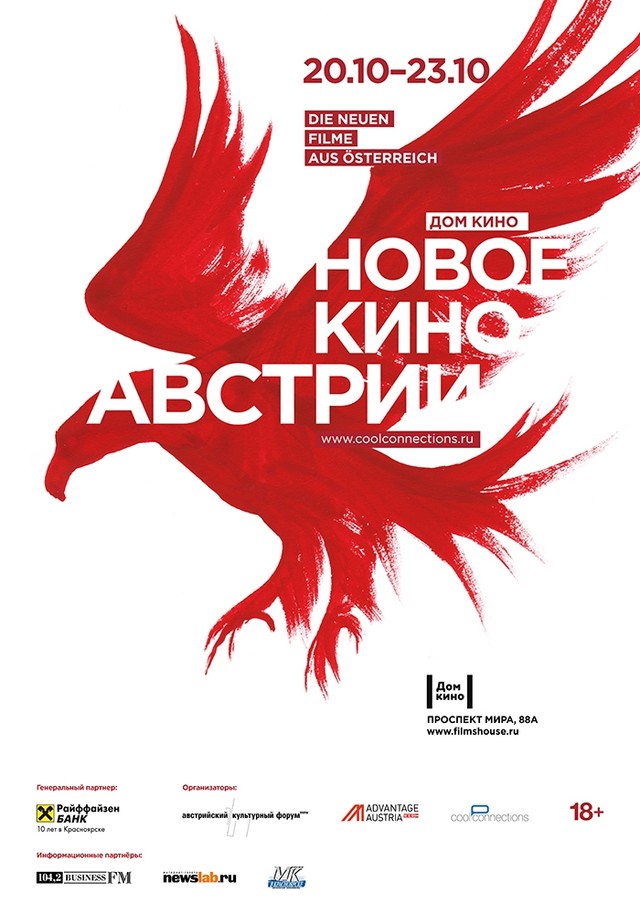 Choose city for details:
Луис Тренкер: Тонкая грань истины

Luis Trenker – Der schmale Grat der Wahrheit
Countries: Germany, Austria
Year: 2015
Director: Wolfgang Murnberger
Cast: Tobias Moretti, Brigitte Hobmeier, Anatole Taubman, Arndt Schwering-Sohnrey, Barbara Romaner, Anna Unterberger, André Jung
Genre: drama
Language: German
Translation: russian subtitles
Time: 1 hour 33 minutes
Возраст: 16+

Legendary South Tyrolean mountain climber and director Luis Trenker offers Eva Braun's diaries to Hollywood agent Paul Kohner at the Venice Film Festival in 1948. Film director Leni Riefenstahl sues to have the authenticity of the diaries verified because they claim she was once Hitler's mistress. The story of these two famous opportunists is told in flashbacks, from their brief romance to their ruthless competitive bouts to their backing by Hitler and Goebbels and their artistic successes.
Awards and festivals:
German TV Award Nomination - Best Actor
Images
Schedule:
21 October, Friday
19:00
Luis Trenker – Der schmale Grat der Wahrheit