XV New British Film Festival
City:
Moscow
Cinemas:
Documentary Film Center
Formula Kino Horizont
Dates:
28 October – 9 November 2014
Partners:
British Council
CoolConnections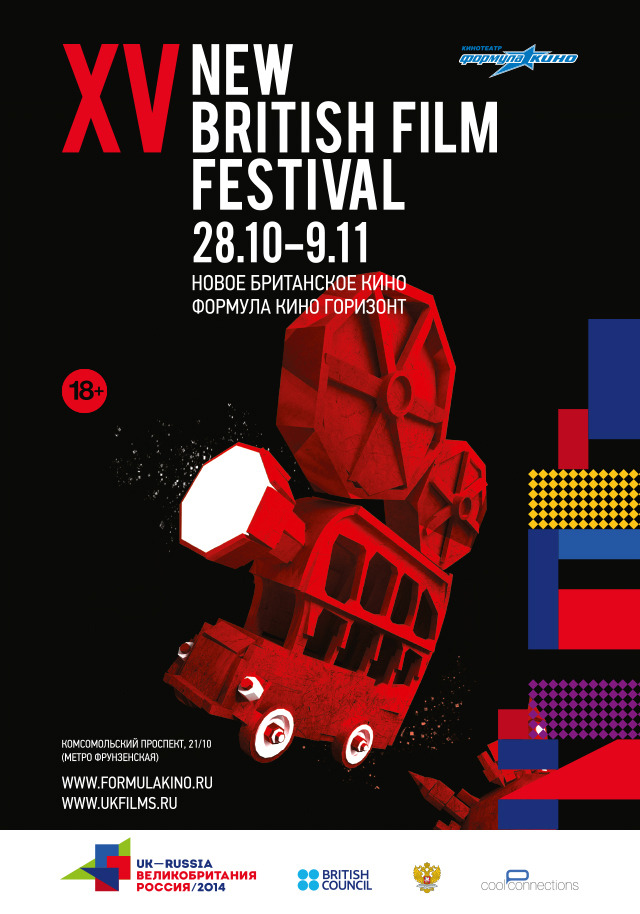 Choose city for details:
Guests
The Best of XV New British Film Festival
Premiers
Responsibility
Art of music
Art of literature and theatre
Art of music and photography
Retrospective of Mike Leigh
Short Film Program: What Is Animation
This programme is a collection of award-winning UK animation work produced in the last 12 months, featuring a mixture of animation styles and including works from established artists like Martin Pickles and the McLeod Brothers and new voices like National Film and Television School graduates Daisy Jacobs, Kasia Nalewajka and Effie Pappa. This programme has it all: the intensely personal (The Bigger Picture), political (Nae Pasaran), surreal (365), biographical (What Is Animation), quirky (Pineapple Calamari), tragic (Monkey Love Experiments), hilarious (My Stuffed Granny) and the delicious (Fruit Fruit). Taken together they present a comprehensive and contemporary overview of the creative excellence in animation that the UK has to offer.
British Animation Awards Short Animation Film Program
Schedule:
28 October, Tuesday
29 October, Wednesday
30 October, Thursday
21:15
British Animation Awards Short Animation Film Program
31 October, Friday
1 November, Saturday
17:00
NOW: In the Wings on a World Stage
2 November, Sunday
17:00
Various Songs: a film on Pete Fij and Terry Bickers
3 November, Monday
4 November, Tuesday
5 November, Wednesday
6 November, Thursday
7 November, Friday
21:00
Short Film Program: What Is Animation
8 November, Saturday
9 November, Sunday
14 November, Friday
15 November, Saturday
19:00
NOW: In the Wings on a World Stage
16 November, Sunday
17 November, Monday