National Theatre Live 2012-2013
City:
Moscow
Cinemas:
35mm
Documentary Film Center
Formula Kino Europa
Formula Kino Horizont
KINO OKKO Afimoll City
Strelka Institute
Dates:
15.06.2012-31.10.2013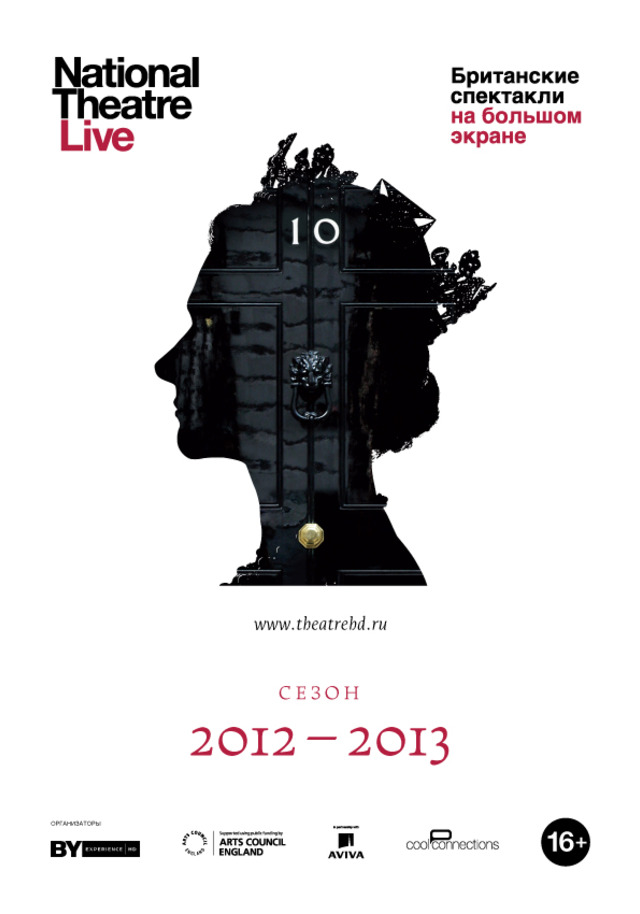 Choose city for details:
National Theatre Live is an initiative to broadcast live performances of the best of British theatre to cinemas around the world. It launched in June 2009 with a broadcast of Phèdre with Helen Mirren, which was shown in over 200 cinemas around the world and seen by a worldwide audience of more than 50,000 people.
The season continued with Shakespeare's All's Well That Ends Well, Nation which was based on the novel by Terry Pratchett and adapted by Mark Ravenhill and Alan Bennett's The Habit of Art''. The season concluded with London Assurance with Fiona Shaw and Simon Russell Beale.
The second season of broadcasts launched with an encore screening of Phèdre. The first NT Live collaboration with another British theatre company saw Complicite's A Disappearing Number, broadcast live from Theatre Royal Plymouth.
The season continued with Shakespeare's Hamlet and the smash-hit musical FELA!. The second collaborative broadcast King Lear with Derek Jacobi live from Covent Garden's Donmar Warehouse.
For the first time ever, National Theatre Live broadcast two separate performances of a production. Production of Frankenstein premiered in February 2011 and was broadcast to movie screens around the world in March 2011. The two lead actors play both Victor Frankenstein and the Creature, swapping roles every other night throughout the 16 week sold-out run of the production at the National.
National Theatre Live filmed both versions of the dual casting and played to over 100,000 people in cinemas worldwide, with many cinemas selling out multiple screenings. The feedback received was unprecedented, with thousands of emails and social media activity from movie theatres around the world.
Frankenstein won rave reviews from the press and has subsequently won numerous awards, including all top UK theatre awards (Olivier, Evening Standard and Critic's Choice awards). Both Miller and Cumberbatch are jointly nominated for Best Actor, Olivier Awards 2012.
Since its limited theatrical window, the National Theatre has continued to receive a significant number of requests for encore screenings. This summer for the first time Russian viewers will have an opportunity to see the encore screenings of Frankestein.
Plays