The Met:
Live in HD.
2013-2014 Season
City:
Atyrau
Cinemas:
Chaplin Atyrau
Dates:
05.10.2013-17.06.2014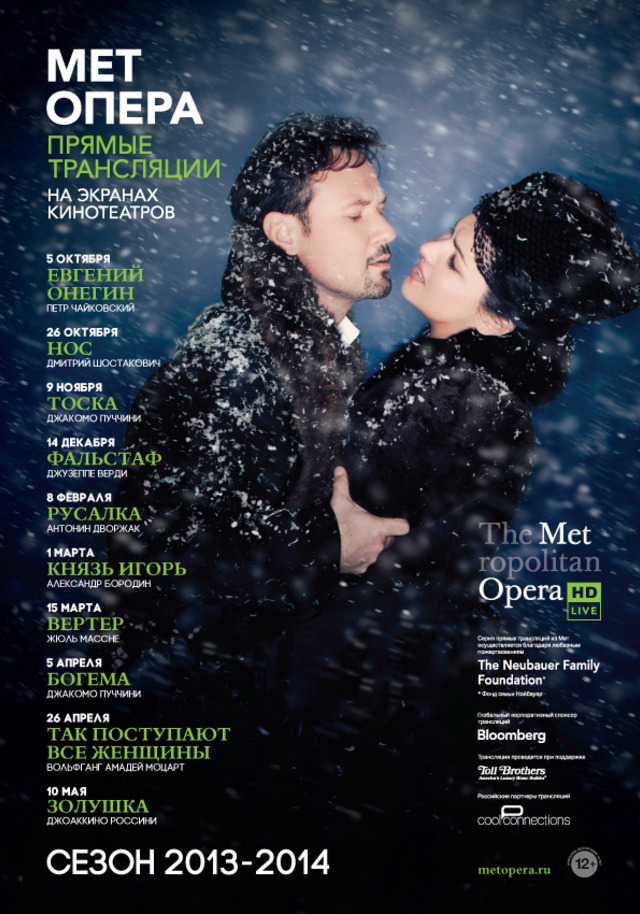 Choose city for details:
The 2013-14 season of The Met: Live in HD will feature 10 international movie theater transmissions of selected Saturday matinees. The HD season opens on October 5 with Eugene Onegin and continues with The Nose (October 26), Tosca (November 9), Falstaff (December 14), Rusalka (February 8), Prince Igor (March 1), Werther (March 15), La Bohème (April 5), Così fan tutte (April 26), and La Cenerentola (May 10).
The enormously successful Peabody and Emmy Award-winning series of live transmissions into movie theaters, which enters its eighth season in 2013-14, currently reaches more than 1,900 theaters in 64 countries. The Met launched its groundbreaking series in 2006 and quickly became the world's leading alternative cinema content provider. More than 12 million tickets have been sold since the series' inception.
Plays