Theatre HD Live in Cinema 2016-2017:
The Opera
City:
Chelyabinsk
Cinemas:
Kinomax Rodnick
Dates:
08.10.2016-30.06.2017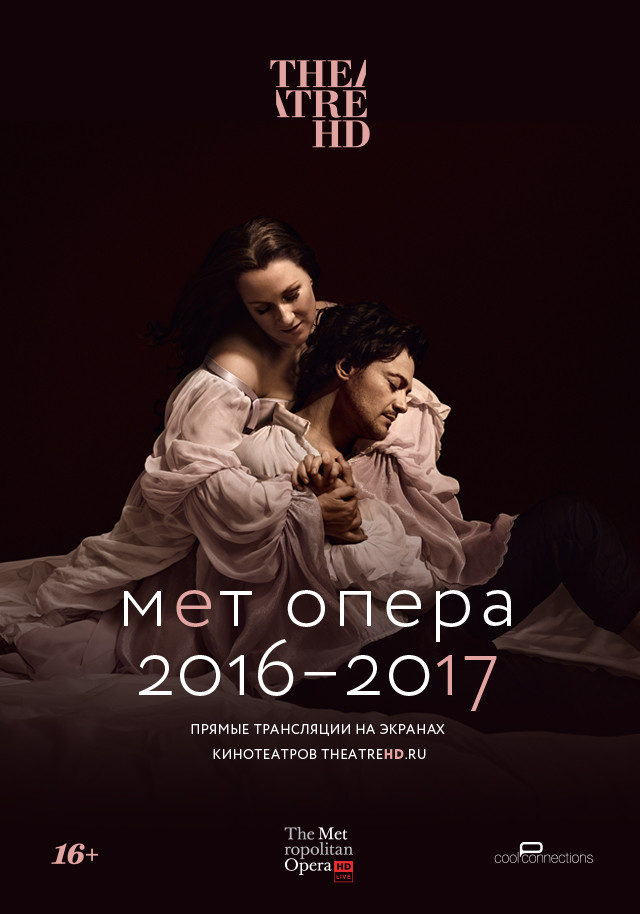 Choose city for details:
Идоменей

Idomeneo
Country: USA
Year: 2017
Genre: opera
Language: Italian
Translation: russian subtitles
Time: 4 hours 15 minutes
Возраст: 16+

Idomeneo
Wolfgang Amadeus Mozart
FIRST TIME IN LIVE IN HD
Conductor - James Levine
Production - Jean-Pierre Ponnelle
Set Designer - Jean-Pierre Ponnelle
Costume Designer - Jean-Pierre Ponnelle
Lighting Designer - Gil Wechsler
Stage Director - David Kneuss
Cast of characters:
Ilia - Nadine Sierra
Elettra - Elza van den Heever
Idamante - Alice Coote
Idomeneo - Matthew Polenzani
Arbace - Alan Opie
Mozart's first operatic masterpiece returns to the Met in the classic Jean-Pierre Ponnelle production, conducted by Music Director Emeritus James Levine. The superb ensemble includes Matthew Polenzani as the king torn by a rash vow; mezzo-soprano Alice Coote in the trouser role of his noble son Idamante; soprano Nadine Sierra as Ilia; and soprano Elza van den Heever as the volatile Elettra, who loves Idamante to the bounds of madness.
The opera is set on the island of Crete in the aftermath of the Trojan War. The tales of this time have provided fertile grounds for creators of opera, from Monteverdi (Il Ritorno d'Ulisse in Patria, 1640) to Berlioz (Les Troyens, 1863), to Richard Strauss (Die Ägyptische Helena, 1928), to Martin David Levy (Mourning Becomes Electra, 1967). The era is evocative, reflecting the confusion of a post-traumatic historical moment.
Images