Globe On Screen:
2013-2014
City:
Moscow
Cinemas:
Documentary Film Center
Formula Kino Chertanovo
Formula Kino Europa
Formula Kino Horizont
Formula Kino Praga
Formula Kino Vityaz
KINO OKKO Afimoll City
Kronverk Cinema Lefortovo
Dates:
01.10.2013-30.06.2014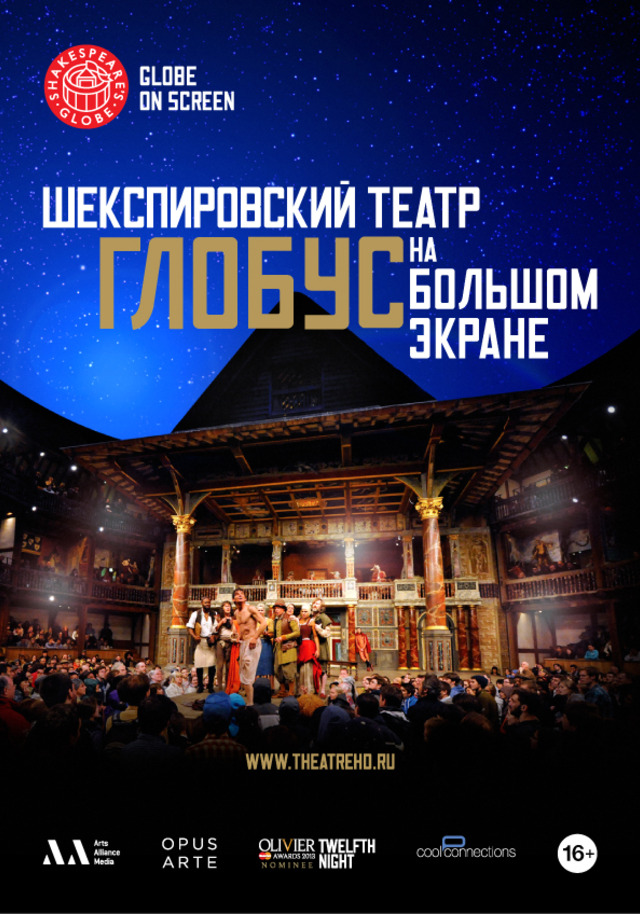 Choose city for details:
Globe on Screen harnesses the magic that draws people to the home of Shakespeare year after year. The 6 titles in this season give cinema audiences around the world a thrilling, up-close experience of the Globe from the comfort of their seat.
Based at London's unique riverside home of Shakespeare & dating back to 1599, the new Globe re-opened in 1997, founded by the pioneering American actor and director Sam Wanamaker & is now a unique international resource dedicated to exploring Shakespeare's work. Home to season after season of Shakespeare's greatest plays on stage & deeply ingrained in our cultural and educational life.
Plays