Amfest
City:
Moscow
Cinemas:
Formula Kino Horizont
Dates:
17–28 September 2014
Partners:
Embassy of the United States of America
CoolConnections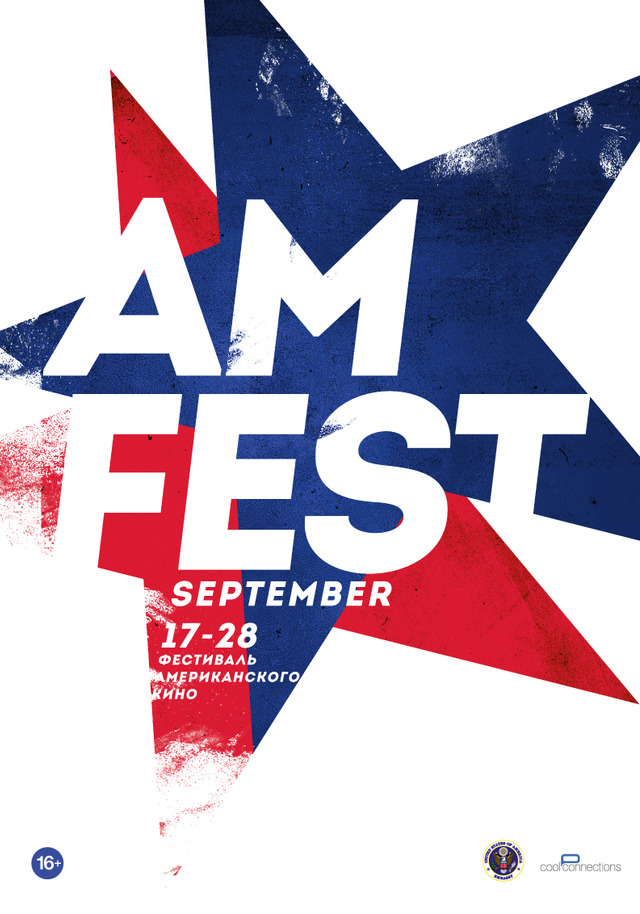 Choose city for details:
Films
Wes Anderson: Retrospective Program
And more
Two Kinds of Roads: Short Film Program
"And your feet can only walk down two kinds of roads Your eyes can only look through two kinds of windows Your nose can only smell two kinds of hallways You can touch and twist And turn two kinds of doorknobs" (Excerpt from "Last Thoughts On Woody Guthrie" by Bob Dylan) TWO KINDS OF ROADS introduces Russian audiences to a curated selection of short films from the 40th Seattle International Film Festival that reflect on themes of exploration and the unknown. The title is a line from Bob Dylan's tribute poem to Woody Guthrie, recited by the courageous young subject of THE LION'S MOUTH OPENS before the decisive moment when she learns if she has a fatal, incurable disease. Films in this program consider our experiences at the brink of an uncertain future - from travelling to the moon to falling in love. A city on the furthermost edge of the United States, Seattle has retained an aura of the "wild west" throughout history. It is a city intrinsically linked to the undiscovered territory of the sea and perhaps it is this expansiveness that continues to provoke experimentation in the arts. The largest and most highly attended film festival in the country, SIFF is consistently cited as one of the best "audience festivals" in the world. Seattle's love for film (Seattleites see more movies per capita than any other city in the nation) makes the city the most appropriate setting for new films to be seen, tested, and celebrated by everyone - fan and filmmaker alike. SIFF 2014 marked the launch of Black Box, a program of films by contemporary artists presented in a unique partnership between SIFF, Aktionsart and the Seattle Art Museum. FACE IN THE CROWD screens in TWO KINDS OF ROADS and additional films from Black Box are available online: www.siffblackbox.com CURATOR Julia Fryett is a film curator and the founder of Aktionsart, a nonprofit laboratory based in Seattle that engages technology, design and contemporary culture to produce ambitious art projects. She has curated programs in collaboration with the Hammer Museum (Los Angeles), Seattle Art Museum, Seattle International Film Festival and Tate Modern (London). Further information: www.aktionsart.org
Schedule:
17 September, Wednesday
20:00
Magic in the Moonlight
18 September, Thursday
19 September, Friday
23:00
Preparty for Wes Anderson Retrospective at Dewar's Powerhouse
20 September, Saturday
20:00
Ping Pong contest at P.P.C.M.D.V.O.R.
21 September, Sunday
19:30
Magic in the Moonlight
22 September, Monday
23 September, Tuesday
24 September, Wednesday
25 September, Thursday
26 September, Friday
21:00
Two Kinds of Roads: Short Film Program
27 September, Saturday
16:30
The Royal Tenenbaums
28 September, Sunday
16:30
The Life Aquatic with Steve Zissou