H2O
City:
Moscow
Cinemas:
35mm
Dates:
6–9 June 2013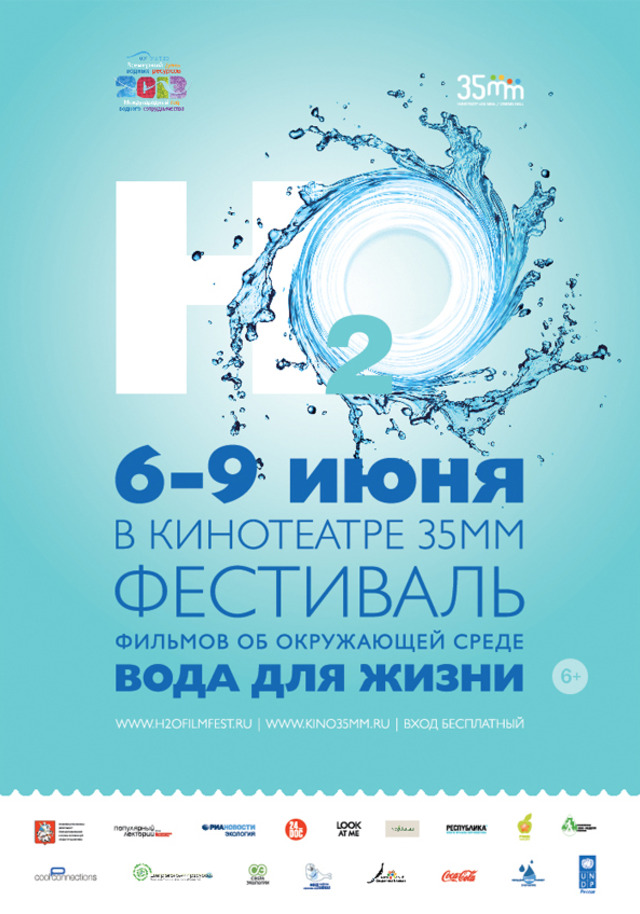 Choose city for details:
У последнего оазиса

Last Call at the Oasis
Country: USA
Year: 2011
Director: Jessica Yu
Genre: documentary
Language: English
Translation: russian subtitles
Time: 1 hour 45 minutes
Возраст: +

Director Jessica Yu follows in the tradition of An Inconvenient Truth and Food, Inc. She focuses on the neglected problem of impending global water shortages. The fountains and swimming pools in the desert city of Las Vegas, for example, are gradually guzzling the Hoover Dam reservoir dry. The film also addresses the continuing pollution of water, and we discover that the lawyer Erin Brockovich (played by Julia Roberts in the 2000 biopic about her battle) is still fighting the same case for countless residents who developed cancer as a result of poor water treatment legislation. Various scientists and environmental experts have their say, and Yu intersperses a good amount of news footage and archive material. But there is also time for more personal stories, such as the one about Lynn, a farmer in Michigan who is battling the pollution of drinking water in her neighborhood. One organization is experimenting with selling water recycled from the sewers - but how do you turn that into an attractive proposition? The film is an urgent wake-up call, showing people's carelessness with drinking water all over the world. Even Israel's holy Jordan River is suffering - its waters are heavily polluted, but that doesn't stop thousands of pilgrims from going there for full-immersion baptisms.
Awards and festivals:
IDFA Festival - participation
Newport Beach Film Festival - Special Jury Prize
Tokyo International Film Festival - Environmental Films Grand Prix
SXSW Film Festival - participation
Toronto International Film Festival - participation
Schedule:
6 June, Thursday
19:30
Last Call at the Oasis