Manet:
Portraying Life HD
City:
Moscow
Cinemas:
35mm
Dates:
18 May 2013
Choose city for details: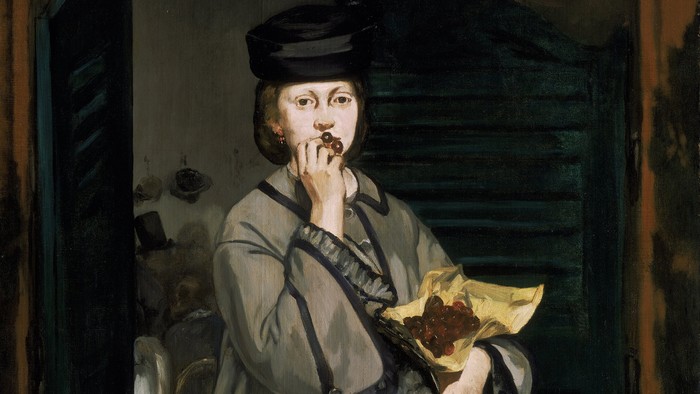 Мане: Жизнь на холсте HD

Manet: Portraying Life HD
Country: Great Britain
Year: 2013
Directors: Phil Grabsky, Ben Harding
Genre: exhibition film
Language: English
Translation: russian, russian subtitles
Time: 1 hour 34 minutes
Возраст: 12+

This acclaimed exhibition at the Royal Academy of Arts is the first ever retrospective devoted to the portraiture of Edouard Manet. Spanning this enigmatic and, at times, controversial artist's entire career Manet: Portraying Life will bring together works from across Europe, Asia and the USA.


Manet's portraiture has never been explored in exhibition form, despite it forming around half of his artistic output. He painted his family, friends and the literary, political and artistic figures of the day, giving life not only to his subjects but also to Parisian society. The exhibition consists of more than 50 works; including portraits of his most frequent sitter, his wife Suzanne Leenhoff, luminaries of the period; Antonin Proust, Émile Zola and Stéphane Mallarmé, along with scenes from everyday life revealing Manet's forward-thinking, modern approach to portraiture. More at www.royalacademy.org.uk


The cinema event also reveals exclusive behind-the-scenes moments of the exhibition's preparation, which normally go unseen by the public, and interweaves a detailed, superbly crafted biography of Manet and 19th century Paris. Host Tim Marlow and special guests will look at the craft of one of the all-time great artists.
Images