The Met:
Live in HD.
2014-2015
City:
Perm
Cinemas:
CINEMA PARK Crystal
Cinema Park Semya
Dates:
11.10.2014-30.06.2015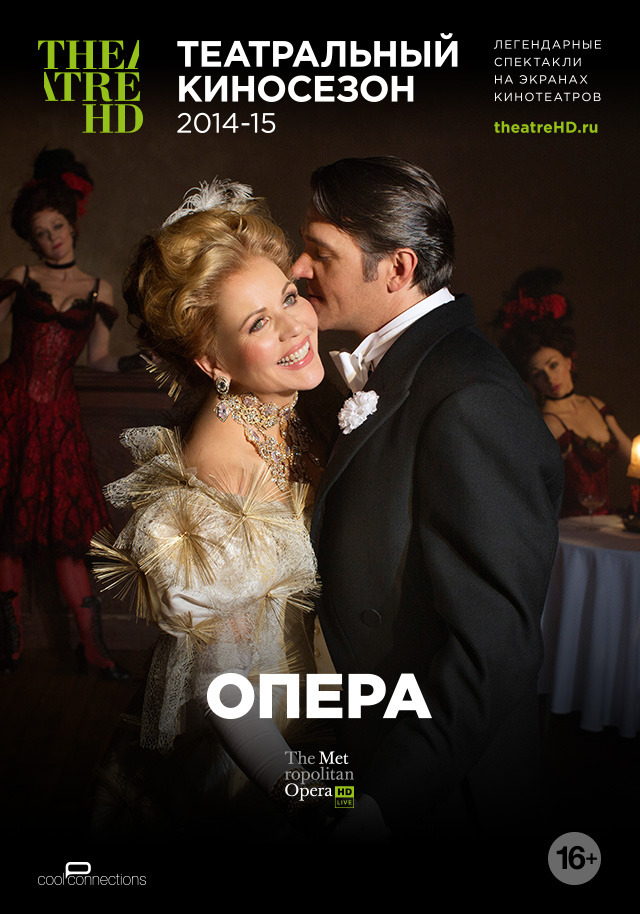 Choose city for details:
The season opens with a new production of Mozart's elegant masterpiece of marital discord, Le Nozze di Figaro. James Levine conducts the new staging byRichard Eyre, whose Met credits include the 2011 hit production of Carmen and the current season's Werther. Eyre's staging of the opera, in which the romantic bonds of two couples are tested over the course of one eventful day, is set in a stately manor in 1920s Seville.
Ildar Abdrazakov, star of this season's Prince Igor and an acclaimed Figaro at the Met in the past, sings the title role in the premiere performances. The opening night cast also includes Marlis Petersen as Figaro's quick-witted bride-to-be, Susanna; Peter Mattei in one of his most acclaimed roles as Count Almaviva;Marina Poplavskaya in her role debut as Almaviva's wife, the long-suffering Countess; and Isabel Leonard as the boisterous page Cherubino.
A second cast, led by Edo de Waart, takes the leading roles starting December 4. Three artists who have sung their roles to acclaim in past Met seasons—Erwin Schrott as Figaro, Danielle de Niese as Susanna, and Mariusz Kwiecien as Count Almaviva—star opposite two debuting artists, American soprano Amanda Majeski as the Countess and Italian mezzo-soprano Serena Malfi as Cherubino.
Plays