Bolshoi Ballet 2014-2015
City:
Kursk
Cinemas:
Luxor
Dates:
26.10.2014-30.06.2015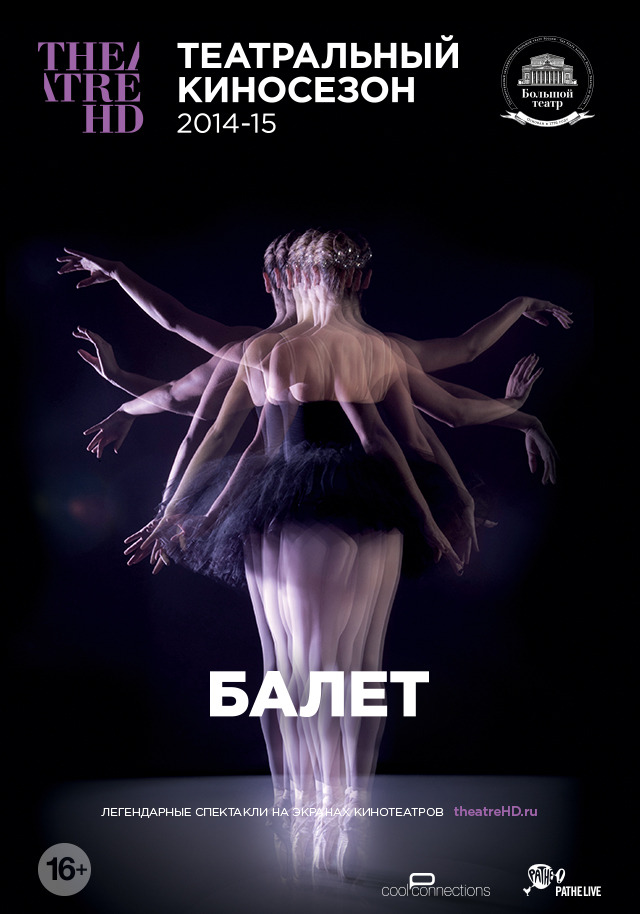 Choose city for details:
Six of the seven productions offered this season by the legendary Bolshoy theatre were overseen by Yuri Grigorovich, the only exception being the adventurous La Fille de Pharaoh restored by French choreographer Pierre Lacotte. The work of Grigorovich, one of the key Russian choreographers of the 20th century, is represented by both his original productions and artistic recreations of the ballets by Marius Petipa (La Bayadere and Swan Lake).
Grigorovich who ruled the Bolshoy since 1964 to 1995, was forced to leave the theatre after the cast revolted against him, only to return 13 years later to oversee the quality level of his original productions. He is first and foremost known for creating a language of movement that's uniquely and recognizably his own. First of all, he unleashed the athletic man; his male characters are not pampered princes but heroes and warriors, like Ferkhad of The Legend of Love or Ivan the Terrible of the eponymous ballet. He also gave good and bad characters equal footing. Traditionally ballet villains only walked, leaving dances and leaps to "good" characters, but Grigorovich gave many of them truly memorable moves, assuring long-standing adoration of female audience, always happy to fall for the next bad guy.
The season opens with The Legend of Love, a 1965 production reintroduced to the historical Bolshoy stage after a few years of absence, and closes with Ivan the Terrible, another classic oldie from 1975, that's recently been likewise reinstated and significantly refreshed.
Plays