LE CINEMA FRANÇAIS First French Film Festival
City:
Saratov
Cinemas:
Cinema Park Triumph Mall
Dates:
10–14 May 2016
Partners:
Ambassade de France en Russie
Institut Français en Russie
Alliance Française
Cinema Park National Cinema Network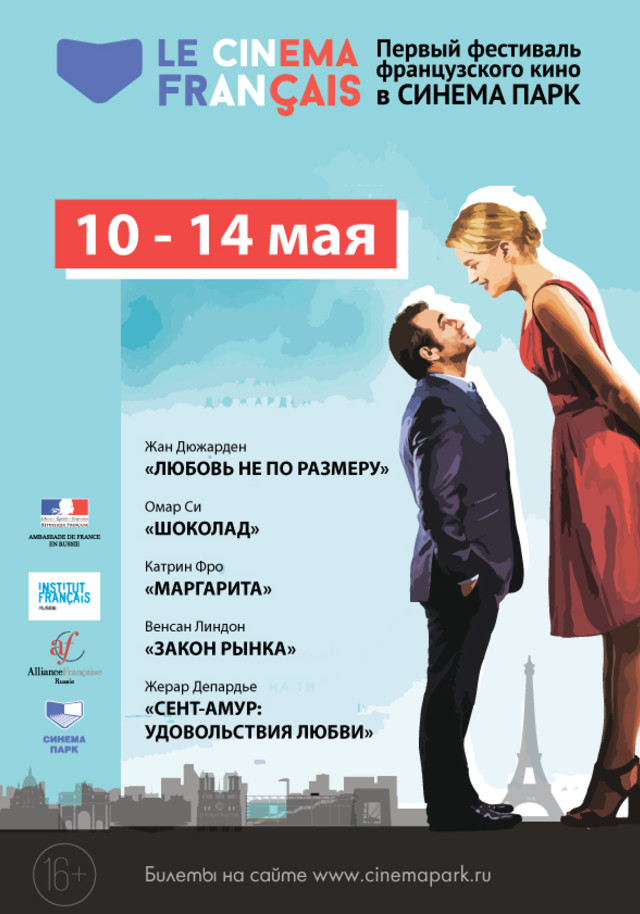 Choose city for details:
Маргарита

Marguerite
Countries: France, Belgium, Czech Republic
Year: 2015
Director: Xavier Giannoli
Cast: Catherine Frot, André Marcon, Michel Fau
Genre: drama
Language: French
Translation: russian subtitles, Russian subtitles
Time: 2 hours 9 minutes
Возраст: 18+

Paris, 1920s. Marguerite Dumont is a wealthy woman, lover of the music and the opera. She loves to sing for her friends, although she's not a good singer. Both her friends and her husband have kept her fantasy. The problem begins when she decides to perform in front of a real audience.
Awards and festivals:
Venice Film Festival - Nazareno Taddei Award
Cesar Award - Best Actress, Best Production Design, Best Costumes, Best Sound
Schedule:
Saratov: Cinema Park Triumph Mall
12 May, Thursday