Irish Week:
Irish Film Festival
City:
Moscow
Cinemas:
KARO 11 Oktyabr
Dates:
16–27 March 2016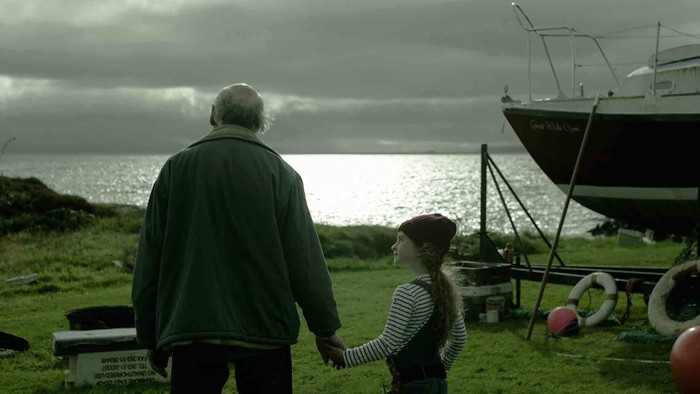 Программа короткометражных ирландских фильмов 2016

SHORT IRISH FILM PROGRAMME 2016
Country: Ireland
Year: 2015
Genres: drama, comedy, documentary, animation
Language: English
Translation: russian subtitles
Time: 1 hour 24 minutes
Возраст: 18+

The 2016 short film programme is a compilation of some of the best festival shorts from the past 18 months. Varied portraits of Irish people, in both documentary and drama form, they seem to be just like anyone else, but on second glance, each one has something special that is Irish, touched by the landscape, history, and humour of the country in which they were born. The 84 minute programme will reveal our deepest thoughts and most fleeting concerns, and leave you with a smile, realising that all that is eternal is temporary, and vice versa.
Age restriction: 18+
The Great Wide Open
Genre: Drama
When Etain's grandfather moves into a derelict boat at the bottom of her garden, she spends her summer helping make it, and him, seaworthy again.
Director: Ciarán Dooley
Producer: Mark Holland
City of Roses
Genre: Drama
One Halloween night a smouldering suitcase was pulled off a bonfire in Dublin and thus was saved a true story of love, loss and hope.
Director: Andrew Kavanagh
Producer: Jackie Leonard
The River Man
Genre: Doc
Connie Corcoran has dedicated his life to the mighty Blackwater river and, over the years, its currents have shaped him. He is one of Ireland's great salmon fishing guides, but if the salmon stocks continue to decline, he may be one of its last. The River Man is a fated love story between a man and a river.
Director & Producer: Richard Gorodecky
Snowfall
Genre: Drama, Animation
Snowfall is the story of an anxious young man who has a moving experience at a friend's house party. It's a story of fleeting love, of mixed emotions, and of how we interact with each other
Director & Producer: Conor Whelan
Anya
Genre: Animation
ANYA is a five minute animated film, charting twenty years in the life of a Russian orphan. It is a unique initiative with To Russia With Love to help raise funds for the charity.
Director: Damien O'Connor
Producer: Edel Byrne
VIOLET
Genre: Drama
Violet' is the dark, cautionary tale of a young girl who despises her reflection.
Director: Maurice Joyce
Producers: Mark Hodkinson and Nuria González Blanco
Tattooed
Genre: Comedy
A short comedy about lust, names and wobbly eyebrows. Naturally.
Director: John Michell
Producer: Michell Media
Love is a Sting
Genre: Drama
At his lowest point, struggling children's book writer Harold Finch gains an unexpected house guest in the form of an ageing hyper-intelligent mosquito named Anabel. Anabel has literally been the fly on the wall throughout history, but has never managed to communicate with a human being. She will attempt to do so now, even if it kills her.
Director: Vincent Gallagher
Producer: Ian Hunt Duffy
Let Those Blues in
Genre: Doc
A portrait of Paddy Smith, an Irish blues musician who used his love of music to conquer his demons. Paddy Smith, quite possibly Ireland's most gifted harmonica players, outlines his extraordinary life (including stints in jail in America) and how Blues music saved him from addiction and ultimately kept him alive.
Director: Paul Webster
Producer: Shay Casserley
Special thanks to the curator of our shorts programme – Eibh Collins.
Schedule:
19 March, Saturday
17:00
SHORT IRISH FILM PROGRAMME 2016
20 March, Sunday
20:00
SHORT IRISH FILM PROGRAMME 2016
26 March, Saturday
20:00
SHORT IRISH FILM PROGRAMME 2016