49th Japanese Film Festival
City:
Moscow
Cinemas:
Formula Kino Horizont
Dates:
18–24 November 2015
Partners:
Embassy of Japan in Russia
Japanese Fund
CoolConnections
supported by NHK World TV Channel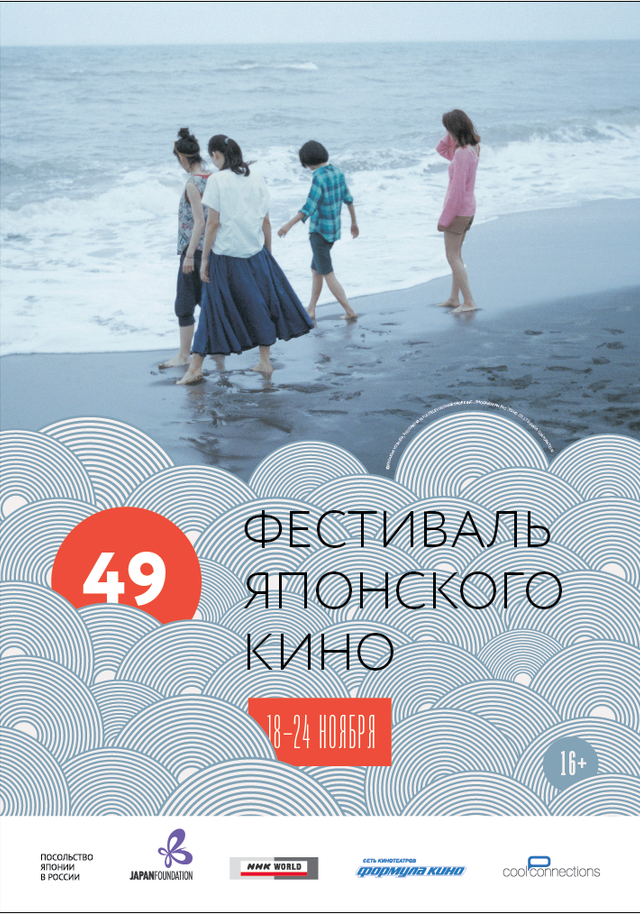 Choose city for details:
Песня перед разлукой

Tabidachi no shima uta – 15 no haru
Country: Japan
Year: 2013
Director: Yasuhiro Yoshida
Cast: Kaoru Kobayashi, Ayaka Miyoshi, Shinobu Ohtake
Genre: drama
Language: Japanese
Translation: russian subtitles
Time: 1 hour 54 minutes
Возраст: 16+

On Minamidaito Island there isn't a high school, consequently teenagers who turn 15-years-old leave the island to attend high schools. Yuna Nakazato lives on Minamidaito Island with her father Toshiharu Nakazato. Yuna is the youngest child and she has two older siblings. She has one year left before she must leave the island to attend high school. Her father grows sugar cane on the island. Yuna's mother Akemi Nakazato lives in Naha, Japan, originally to watch over her older sister Mina while she attended high school there. Yuna Nakazato's older brother also works in Naha. Mina comes back to the island with a child.
Every family on Minamidaito Island has a similar situation where the family lives separately. Yuna misses her mom, but she worries about her father, who will be left alone next year. Yuna is curious about the world and also feels unease over her future.
Awards and festivals:
Yokohama International Film Festival - Best Supproting Actress
Images
Schedule:
21 November, Saturday
15:30
Tabidachi no shima uta – 15 ho haru
24 November, Tuesday
19:30
Tabidachi no shima uta – 15 ho haru