47th Japanese Cinema Festival
City:
Saint Petersburg
Cinemas:
Rodina
Dates:
11–15 December 2013
Partners:
Japanese Embassy in Russia
Japan Foundation
CoolConnections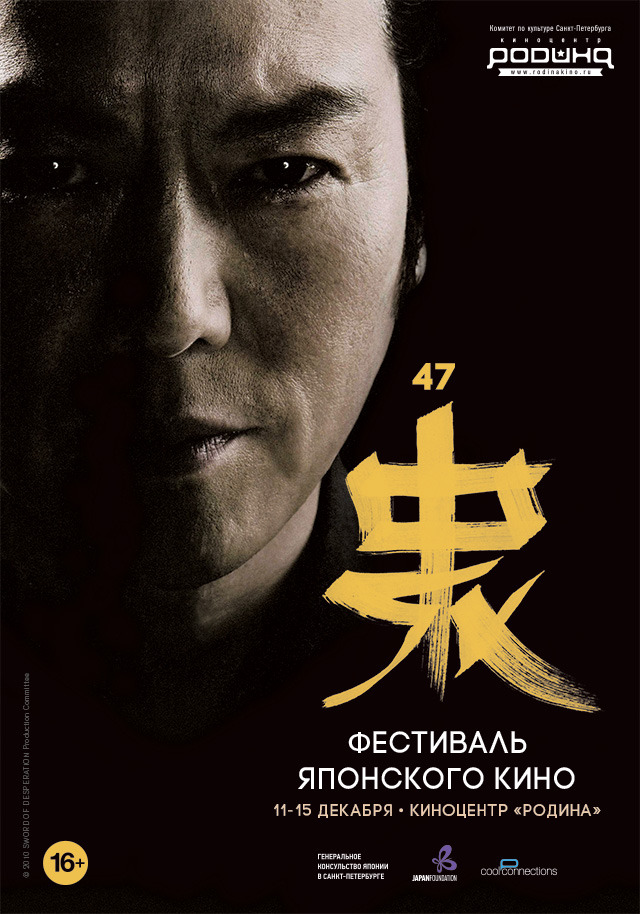 Choose city for details:
Та жизнь

Antoki no inochi
Country: Japan
Year: 2011
Director: Takahisa Zeze
Cast: Rei Dan, Yoriko Dôguchi, Noriko Eguchi
Genre: drama
Language: Japanese
Translation: Russian subtitles
Time: 2 hours 11 minutes
Возраст: +

Kyohei Nagashima has shut away the world. During his high school days he was the target of bullying and experienced horrifying moments. Now as a young adult Kyohei takes a new job. He works for a company that specializes in cleaning out the homes of recently deceased individuals.
With his new job Kyohei meets co-worker Yuki. Yuki has also experienced a traumatizing event as a teen and has also shut herself away from the world. These two young people form a bond as they go through the homes of the recently departed people. They gradually open up to each other and in the process to the world. Yet, their fragile psyches may or may not be ready for such changes ..
Awards and festivals:
Montreal International Film Festival - Innovation Award
Kinema Junpo Awards - Best New Actor
Hong Kong International Film Festival - participation
Images
Schedule:
15 December, Sunday