47th Japanese Cinema Festival
City:
Saint Petersburg
Cinemas:
Rodina
Dates:
11–15 December 2013
Partners:
Japanese Embassy in Russia
Japan Foundation
CoolConnections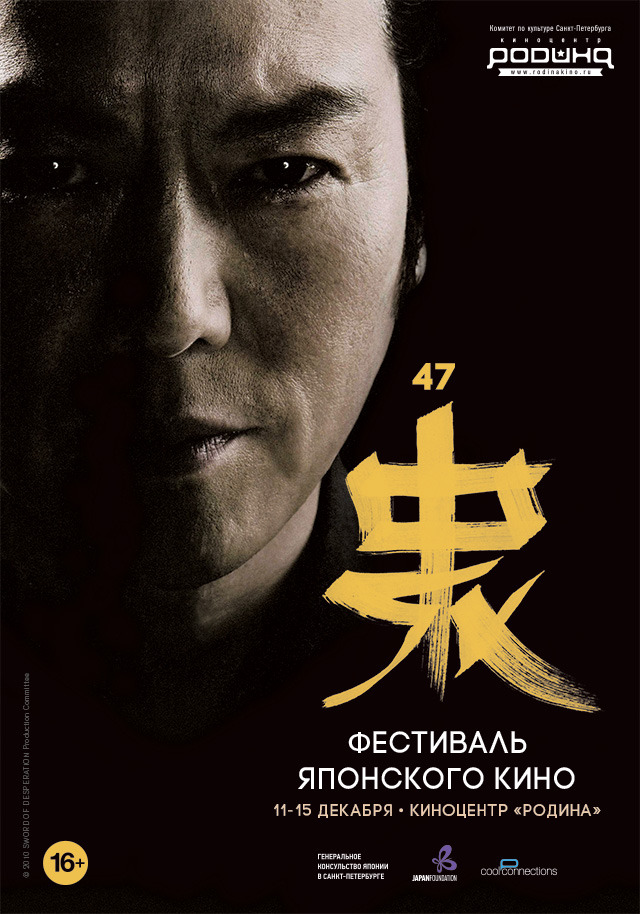 Choose city for details:
Меч отчаяния

Hisshiken torisashi
Country: Japan
Year: 2010
Director: Hideyuki Hirayama
Cast: Etsushi Toyokawa, Chizuru Ikewaki, Kôji Kikkawa
Genres: history, action
Language: Japanese
Translation: Russian subtitles
Time: 1 hour 54 minutes
Возраст: +

A talented but troubled Edo Period swordsman, Kanemi Sanzawmon. Three years earlier, Kanemi killed a woman, Renko, the corrupt mistress of the powerful daimyo Tabu Ukyou. Unexpectedly, Kanemi received a lenient sentence for his crime and is allowed to return to his clan after only one year of imprisonment. Following his return, Kanemi is faced with the death of his wife, Mutsue. Thereafter, Kanemi lives with and cares for his wife's niece, Satoo, who has secret affections for Kanemi and expresses them by helping change his bleak outlook on life. Meanwhile, Kanemi's develops his unique "bird-catching" sword technique which he will soon put to test in battle for the first time against the fearsome swordsman, Hayatonosho Obiya.
Awards and festivals:
Japanese Academy Award Nomination - Best Cinematography, Best Lighting, Best Sound, Best Editing, Best Actor, Best Supporting Actor
Chicago International Film Festival - participation
Montreal International Film Festival - participation
KInema Jumpo Award - Best Actor
Images
Schedule:
13 December, Friday
15:20
Hisshiken torisashi