H2O
City:
Moscow
Cinemas:
35mm
Dates:
6–9 June 2013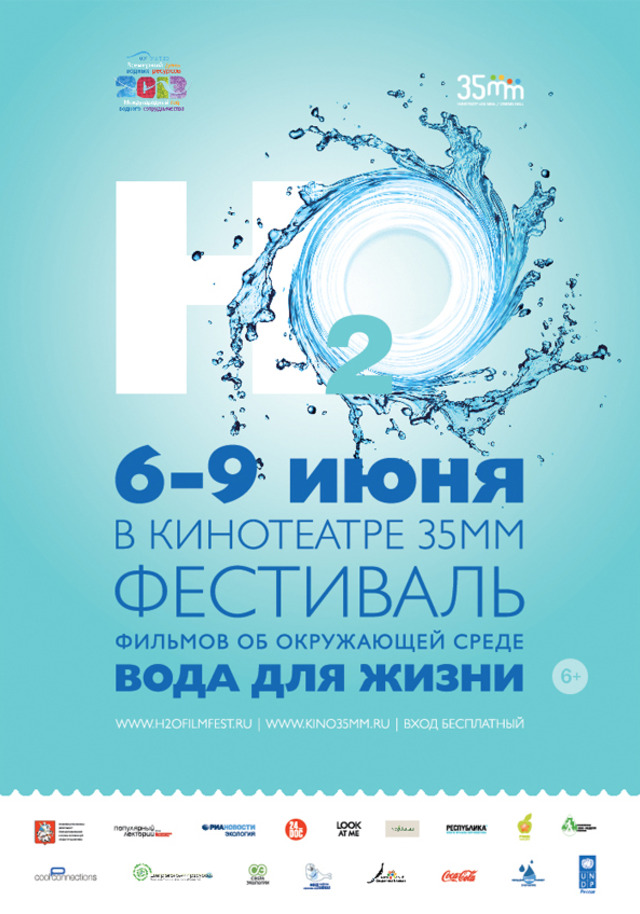 Choose city for details:
Жажда мира

La soif du monde
Country: France
Year: 2012
Directors: Yann Arthus-Bertrand, Thierry Piantanida
Genre: documentary
Language: French
Translation: russian subtitles
Time: 1 hour 30 minutes
Возраст: +

After Home and the Earth from Above series, Yann Arthus-Bertrand's 90' documentary film A Thirsty World, directed by Thierry Piantanida and Baptiste Rouget-Luchaire proposes another journey around the world.
This time, the famous photographer is looking at one of the major challenges to human survival: water. Today, against a backdrop of sharply increasing demand, growth in the world population and the growing impact of an unsettled climate, water has become one of the most precious natural resources of our planet.
Faithful to Yann Arthus-Bertrand's reputation, A Thirsty World, filmed in some 20 countries, reveals the mysterious and fascinating world of fresh water through spectacular aerial images shot in regions that are difficult to reach and rarely filmed, like Southern Sudan or Northern Congo. It also lets us discover the most beautiful landscapes on our planet, the lakes, rivers and wetlands created by water.
Awards and festivals:
Schedule:
9 June, Sunday