Theatre HD Live in Cinema 2017-2018:
The Theatre
City:
Petropavlovsk-Kamchatskiy
Cinemas:
Limonad
Dates:
01.10.2017-30.06.2018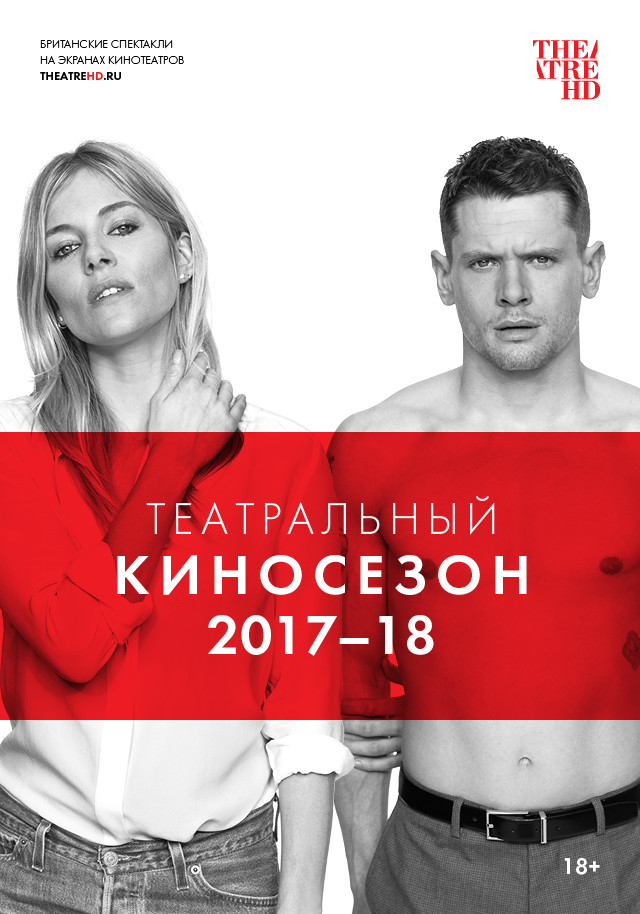 Choose city for details:
RSC: Двенадцатая ночь

Twelfth Night
Country: UK
Year: 2017
Genre: theatre production
Language: English
Translation: russian subtitles
Time: 2 hours 53 minutes
Возраст: 16+

A Royal Shakespeare Company production
A William Shakespeare play
Directed by Christopher Luscombe
Designer Simon Higlett
Lighting Tim Mitchell
Music Nigel Hess
Cast of characters:
Viola/Cesario - Dinita Gohil
Sebastian - Esh Alladi
Olivia - Kara Tointon
Orsiono - Nicholas Bishop
Sir Toby Belch - John Hodgkinson
Sir Andrew Aguecheck - Michael Cochrane
Malvolio - Andrew Edmondson
'I am all the daughters of my father's house,
And all the brothers too.'
Twelfth Night is a tale of unrequited love – hilarious and heartbreaking. Twins are separated in a shipwreck, and forced to fend for themselves in a strange land. The first twin, Viola, falls in love with Orsino, who dotes on OIivia, who falls for Viola but is idolised by Malvolio. Enter Sebastian, who is the spitting image of his twin sister...
Christopher Luscombe, Director of the 'glorious' (Daily Telegraph) Love's Labour's Lost and Much Ado About Nothing (2014 and 2016), returns to tackle Shakespeare's greatest comedy, a brilliantly bittersweet account of "the whirligig of time", with Adrian Edmondson (Bottom, The Young Ones) in the role of Malvolio and Kara Tointon (ITV's Mr Selfridge and Sound of Music Live!) in the role of Olivia.
Images