Theatre HD Live in Cinema 2017-2018:
The Theatre
City:
Sergiyev Posad
Cinemas:
KOSMIK Schastlivaya 7ya
Dates:
01.10.2017-30.06.2018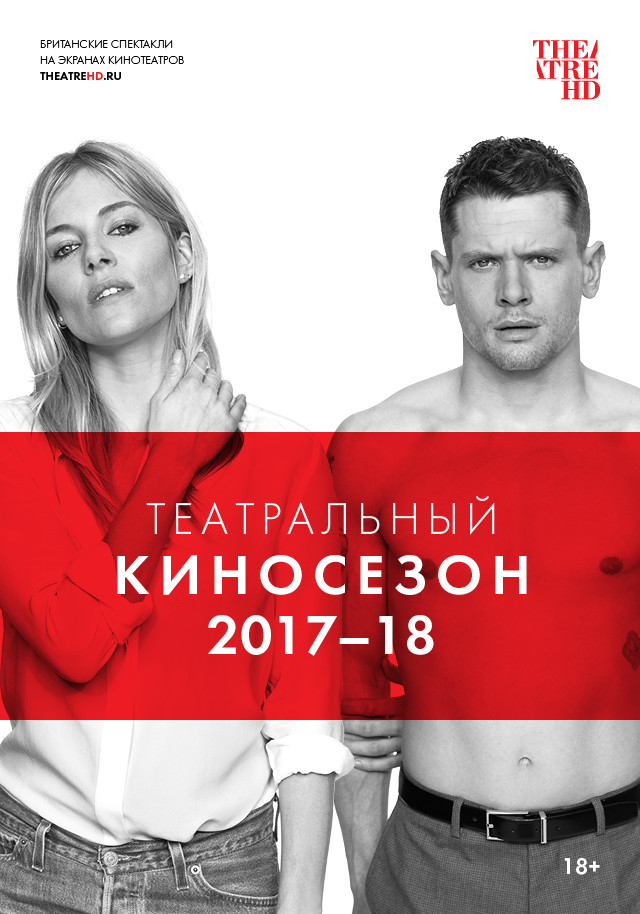 Choose city for details:
Призраки

Ghosts
Country: Great Britain
Year: 2014
Cast: Lesley Manville, Jack Lowden, Adam Kotz, Brian McCardie, Charlene McKenna
: Richard Ayre
: Tim Hutley
: John Leonard
Genre: theatre production
Language: English
Translation: russian subtitles
Time: 1 hour 41 minute
Возраст: 16+

An Almeida Theatre production
Directed by Richard Ayre
A play by Henrik Ibsen
Production by Tim Hutley
Music by John Leonard


Cast and characters:


Helene Alving – Lesley Manville
Oswald Alving – Jack Lowden
Pastor Manders – Adam Kotz
Jacob Engstrand - Brian McCardie
Regina Engstrand - Charlene McKenna


Winner of three Olivier Awards including Best Revival, Best Actress and Best Supporting Actor, Ghosts transferred to the West End's Trafalgar Studios following a sell-out run at the Almeida Theatre.


Helene Alving (Lesley Manville) has spent her life suspended in an emotional void after the death of her cruel but outwardly charming husband. She is determined to escape the ghosts of her past by telling her son, Oswald (Jack Lowden), the truth about his father. But on his return from his life as a painter in France, Oswald reveals how he has already inherited the legacy of Alving's dissolute life.


Winner of Best Director for Richard Eyre at the Evening Standard Theatre Awards and Best Actress for Lesley Manville at the Critic's Circle Awards, this is a "powerfully moving" (Metro) production of Ibsen's masterpiece.


Giving a "magnificent performance" (Guardian), Lesley Manville (Grief, Another Year) leads the cast in Richard Eyre's "compellingly vibrant" (Evening Standard) adaptation.


Awards and festivals:
Lawrence Olivier Award - Best Actress, Best Supporting Actor, Best Revival
Evening Standarad Award - Best Director
Theater Critics Circle Award - Best Actress
Ian Charlestone Award Nomination - Best Supproting Actress, Best Supporting Actor


Images