Theatre HD Live in Cinema 2016-2017:
The Opera
City:
Tver
Cinemas:
Silver Cinema Rubin
Dates:
08.10.2016-30.06.2017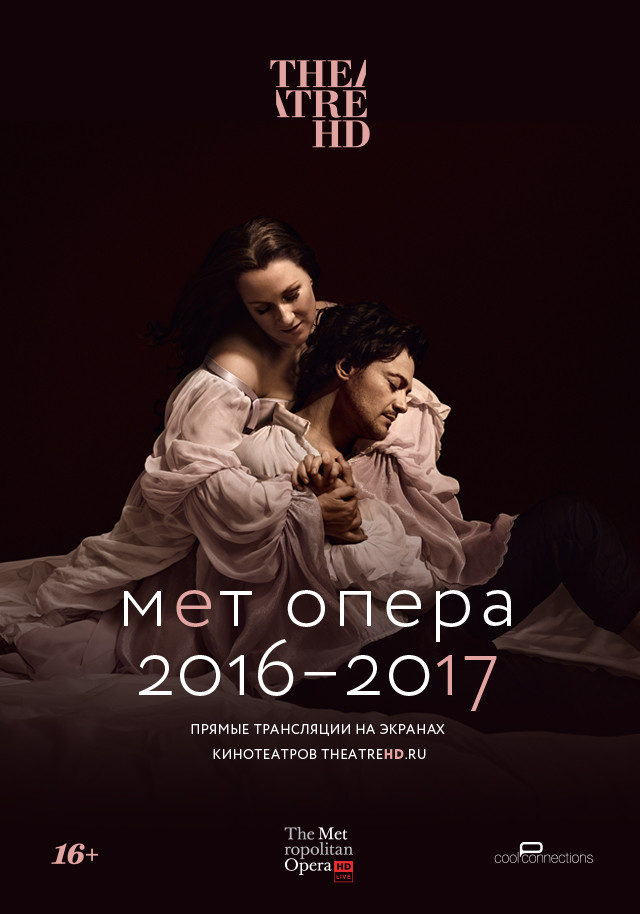 Choose city for details:
Кавалер розы

Die Rosenkavalier
Country: USA
Year: 2017
Genre: opera
Language: German
Translation: russian subtitles
Time: 4 hours 14 minutes
Возраст: 16+

Der Rosenkavalier
Richard Strauss
NEW PRODUCTION
Conductor - Sebastian Weigle
Production - Robert Carsen
Set Designer - Paul Steinberg
Costume Designer - Brigitte Reiffenstuel
Lighting Designer - Peter Van Praet
Lighting Designer - Robert Carsen
Choreographer - Philippe Giraudeau
Cast of characters:
Marschallin - Renée Fleming
Octavian - Elīna Garanča
Sophie - Erin Morley
A Singer - Matthew Polenzani
Faninal - Marcus Brück
Baron Ochs - Günther Groissböck
The dream cast of Renée Fleming as the Marschallin and Elīna Garanča as Octavian star in Strauss's grandest opera. In his new production, Robert Carsen, the director behind the Met's recent Falstaff, places the action at the end of the Habsburg Empire, underscoring the opera's subtext of class and conflict against a rich backdrop of gilt and red damask, in a staging that also stars Günther Groissböck as Baron Ochs. Sebastian Weigle conducts the sparklingly perfect score.
Co-production of the Metropolitan Opera; Royal Opera House, Covent Garden, London; and Teatro Regio di Torino.
Images