Theatre HD Live in Cinema 2016-2017:
The Opera
City:
Chelyabinsk
Cinemas:
Kinomax Rodnick
Dates:
08.10.2016-30.06.2017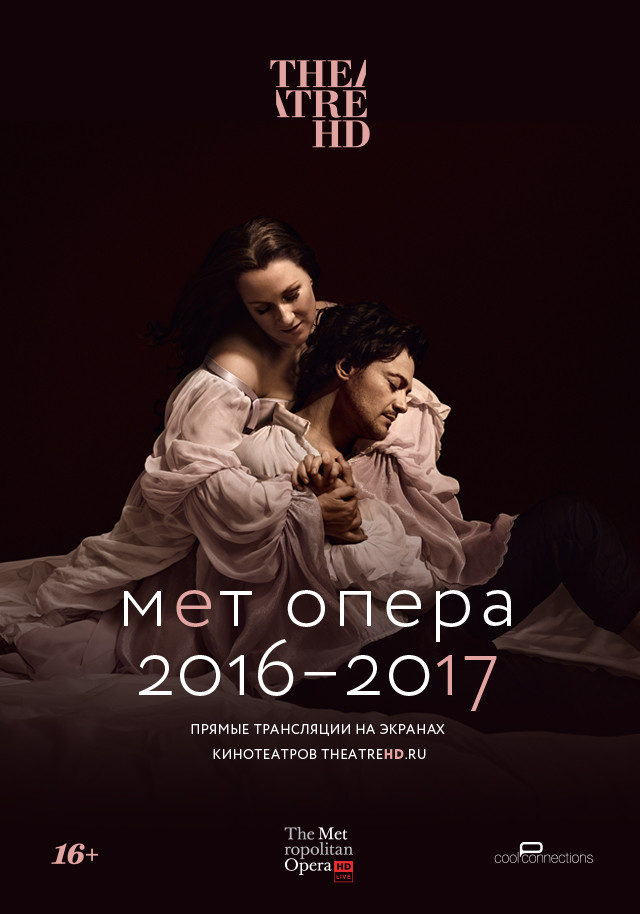 Choose city for details:
Травиата

La Traviata
Country: USA
Year: 2017
Genre: opera
Language: Italian
Translation: russian subtitles
Time: 2 hours 44 minutes
Возраст: 16+

La Traviata
Giuseppe Verdi
Conductor - Nicola Luisotti
Production - Willy Decker
Set & Costume Designer - Wolfgang Gussmann
Lighting Designer - Hans Toelstede
Choreographer - Athol Farmer
Cast of characters:
Violetta Valéry - Sonya Yoncheva
Alfredo Germont - Michael Fabiano
Giorgio Germont - Thomas Hampson
Sonya Yoncheva sings one of opera's most beloved heroines, the tragic courtesan Violetta, a role in which she triumphed on the Met stage in 2015, opposite Michael Fabiano as her lover, Alfredo, and Thomas Hampson as his father, Germont. Carmen Giannattasio sings later performances of the title role opposite Atalla Ayan, with the great Plácido Domingo as Germont. Nicola Luisotti conducts.
Images